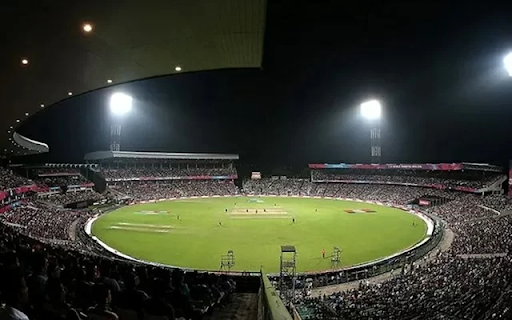 The Men in Blue will be cheered on by a significantly larger crowd in the third T20I between India and the West Indies, contested at Eden Gardens in Kolkata. The Board of Control for Cricket in India (BCCI) has approved a crowd for the last T20I between the two countries, following a formal request by the Cricket Association of Bengal (CAB).

The West Indies will face India in a three-match series, with many power hitters. The Eden Gardens will host all three matches, with the first T20I scheduled on January 16. The hospitality room and upper tier of the Club House have been opened for the first two T20Is on Wednesday and Friday.

The CAB had asked the BCCI to allow spectators to all of Eden's stands in the upper levels. On the other hand, the cricket board has permitted the third and final game of the series.

Team India, led by Rohit Sharma, takes on the West Indies intending to figure out their combination in the early run-up to the 2022 T20 World Cup, held later this year.

With KL Rahul injured and ruled out, wicketkeeper-batsman Rishabh Pant has been designated vice-captain. Fast bowlers Jasprit Bumrah and Mohammed Shami have been rested; therefore, Mohammed Siraj and Shardul Thakur may be called upon to do speed bowling.

Virat Kohli, the former Indian captain, has scored just 26 runs in three ODI matches against the same team, and Indian fans will be hoping that he can turn things around.