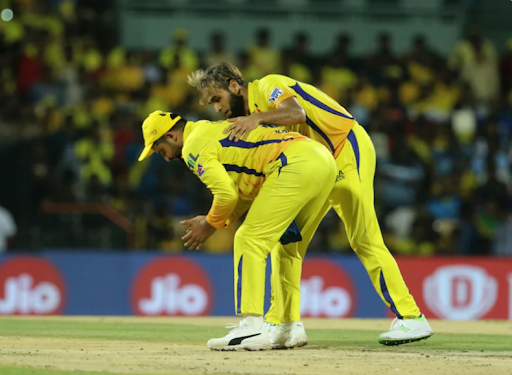 Teams selected their separate squads to the best of their abilities during the IPL auction 2022. Some of the greatest names were auctioned off, with a few unexpected news thrown in for good measure. Ishan Kishan made the most expensive player acquired in the auction. Some cricket stars, on the other hand, were unable to find buyers in this high-profile event.

Here are the top 5 cricketers that went unsold this IPL.

Shakib Al Hasan:
Hasan is ranked first in the ICC's ODI all-rounder rankings and second in the ICC's T20I all-rounder rankings. Despite the Bangladeshi all-rounder's talent with the bat and the ball, no team has made a bid for Shakib. His dismal performance in the IPL 2021 season may have played against him. Hasan collected 47 runs in eight games for KKR and took only four wickets.

Aaron Finch:
In the IPL, Finch has shown flashes of his skill but hasn't been able to sustain his success. Finch had a good season with RCB in 2020, scoring 268 runs in 12 games. However, the Australian white-ball captain was released before the IPL 2021 auction, where he went unclaimed.

Imran Tahir:
The 42-year-old and his starting price of Rs 2 crore may have been the cause for his auction failure. Even the previous year, he was only given the opportunity to feature in one game for the Chennai Super Kings. The South African spinner managed to grab two wickets at an economy rate of 4.

Eoin Morgan:
In IPL 2021, the England white-ball captain took the Kolkata Knight Riders to the final, where they were defeated by Chennai Super Kings. Regardless of KKR's incredible run to the final, the skipper struggled mightily with the bat. The left-hander featured in 17 games. Furthermore, he managed only 133 runs at an average of 11.08. In spite of his evident leadership talents, his failures last year definitely played a big role in clubs deciding not to recruit him.

Suresh Raina:
Raina is now ranked fourth in the IPL's all-time run-scorers list. The left-hander had completed 205 games and scored 5,528 runs at a 32.51 average. Raina is fourth in the run-getters list, behind Virat Kohli, Shikhar Dhawan, and Rohit Sharma, and has a higher average than Rohit Sharma. He also has a higher strike rate than the three cricketers on the list above him.

The 35-year-old appears to be in fine shape. However, his base price of Rs 2 crore may have alarmed some clubs.