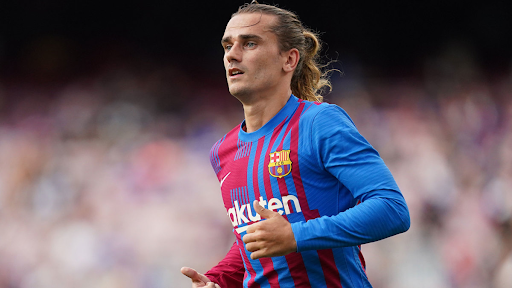 Barcelona and Atletico Madrid are exploring a swap deal in which Antoine Griezmann's loan move to Atletico Madrid would become permanent.

According to El Nacional, Atletico Madrid is ready to cut their losses with Joao Felix. The 22-year-old also wants to leave the club to regain his greatest form, winning the Golden Boy award in 2019.

Since his €126 million transfer from Benfica to Atletico Madrid in 2019, the Portuguese youth has been a bit of a flop. Diego Simeone, the player's manager, has been unable to turn him into the superstar that so many had hoped for.

With Xavi's squad rebuilding at the Nou Camp well underway, Felix is interested in joining Barcelona.

In January, the former Barcelona player brought Pierre-Emerick Aubameyang, Ferran Torres, and Adama Traore to re-ignite the Catalan club and return them to Europe's top flight.

Though, any deal for Felix is said to hinge on Griezmann, who is presently on loan from Barcelona at Atletico Madrid.

Last summer, the France international returned to Atletico Madrid on a one-year loan contract with the possibility of a second year. Simeone's side will have to perform an obligatory permanent transfer at a €40 million price if he stays until 2023.

Atletico is hesitant to pay this sum. Thus, Felix may be offered in return for their top player. Griezmann wants to stay at the Wanda Metropolitano Stadium as well.

If the mandatory price is paid in 2023, Blaugrana will lose £86.7 million in total if the Griezmann transfer story between the two teams continues.

On the other hand, Barca would be negligent if they did not explore Joao Felix's exchange deal, with the Portuguese youth still capable of becoming one of Europe's best players.

Simeone's defensive philosophy has hampered Felix's improvement. In 98 games for Atletico Madrid, the Portuguese have 22 goals and 13 assists. Many in the club say it is one of the worst transfer operations in its history.

With Atletico Madrid and Felix reportedly looking to part ways, Xavi might be gaining a player determined to disprove his critics.

Felix's time at Atletico could be coming to an end at the age of 22.