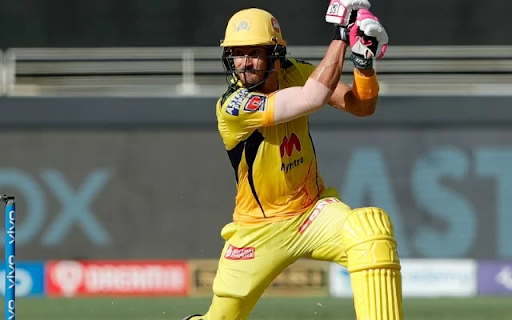 On February 12, the big auction for the upcoming IPL 2022 began in Bengaluru. The most recent IPL mega auction took place in 2018, with the existing eight franchises bringing in 169 players. This year, there's a twist with Lucknow Super Giants and Gujarat Titans being inducted into the tournament.

Both cricketers and fans have witnessed some exciting bidding battles between franchises to acquire players they believe will aid their respective clubs in their quest for victory in one of the world's most prestigious T20 tournaments.

Ishan Kishan, an Indian wicketkeeper-batsman, was the most expensive purchase in the auction, selling for INR 15.25 crore to his previous franchise, the Mumbai Indians. Liam Livingstone, the hard-hitting England all-rounder, was the most expensive foreign pick this year, with the Punjab Kings paying INR 11.50 crores for him.

Faf du Plessis has played 100 IPL matches and scored 2,935 runs in that time. He scored 633 runs with a strike rate of 138.20 in IPL 2021, with six half-centuries to go along with it. Du Plessis debuted for the Super Kings in 2011 and remained with the team until 2015 when they were suspended for two years. He was a member of the now-defunct Rising Pune Supergiants with Dhoni in 2016 and 2017.

In 2018, Du Plessis rejoined the CSK and remained with them until 2021, when the Royal Challengers Bangalore acquired him on the first day of the super auction. The South African cricketer has advertised at an introductory price of INR 2 crores, but after a heated bidding war, RCB paid INR 7 crore for the opening batsman.