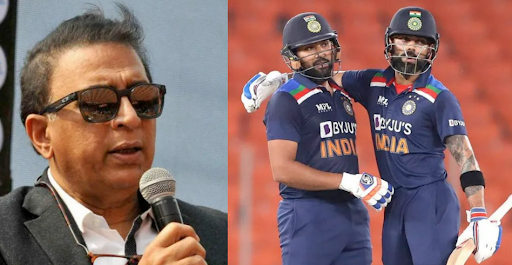 Sunil Gavaskar, a former Indian cricketer, says Virat Kohli has shown glimpses of his old self in recent matches, but luck has not been on his side.

Kohli's average in recent matches has remained in the upper 40s, but Gavaskar believes his luck has run out. Kohli took his time in the second ODI but was caught driving by Odean Smith.

Gavaskar stated that every batter requires a little bit of luck, and every batter needs a moment in which he is required to play and miss an edge. He commented that every batsman requires a situation in which he edges the ball, and the fielder drops the catch, or the ball falls short of the defender. He added that in the last few games, Kohli hasn't had the best of luck. He recalled that Kohli got fifties in South Africa.

Ian Bishop, on the other hand, said that they did well and batted well to Kohli.

Former Windies cricketer Ian Bishop believes the West Indies bowlers have a pre-determined strategy for bowling to Kohli, which has worked thus far. They used bouncers to assess him before bowling full deliveries to the 33-year-old.

Bishop told the media that the West Indies pacers bowled brilliantly against Virat Kohli, in his opinion. He commented that they didn't go overboard with the short-balling. Odean Smith did a fantastic job of setting it up by pushing Kohli back and then getting a bigger delivery.

Bishop remarked that Kohli appeared to be setting himself up for a huge one, but after being pushed back, he ended up with that one. He added that Smith bowled it in that wonderful spot, encouraging a drive but not quite full enough for the shot to be played, that was some excellent bowling.

The third ODI will be an occasion for India to put their bench strength to the test after winning the previous two.