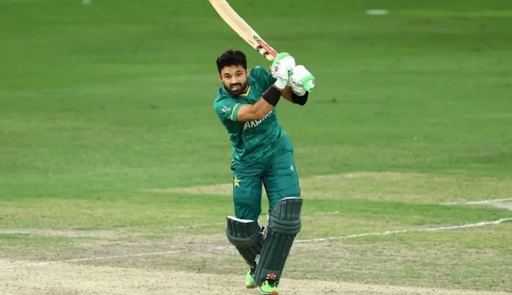 Multan Sultans are the reigning HBL Pakistan Super League (PSL) winners, having won PSL 6 last year in the United Arab Emirates (UAE).

The Sultans' captain, Mohammad Rizwan, said in a virtual press briefing that he tries to plan precisely for each series and that he will do so again for PSL 2022.

Rizwan stated that he tries his best to plan ahead for each series, and he has done so for this one as well. He explained that they have control over the hard effort, but not over the outcome. However, he added that he can guarantee that if they work harder than others, they will achieve higher outcomes.

The 29-year-old skipper commented that in his opinion, they don't have to defend the trophy as it puts unnecessary pressure on the team. He said that it is a new match altogether, therefore they will try something different in PSL 7. He added that they won't be concerned about holding onto the trophy, but they must prepare to compete effectively.

Rizwan shared his delight after being named T20I Cricketer of the Year by the International Cricket Council (ICC).

He said that he was delighted to win the ICC award, but he was also thrilled to receive the PCB award. Rizwan commented that his satisfaction was strengthened by the fact that he was recognised by his own people. He remarked that it makes him even delighted that Pakistan's name has been recognised internationally with the ICC award and he hopes that Pakistan acquires more international recognition.

A representative from ICC stated that Pakistan will be hoping that Rizwan maintains in the same spirit in the next T20 World Cup.

Rizwan's brilliant innings in the World T20 match against India, which enabled Pakistan to overcome its arch-rivals for the very first occasion in any world cup, was also recognised by the international cricket organisation. In the high-profile encounter against India, Rizwan smashed an unbeaten 79 runs off 55 balls, striking six fours and three sixes.