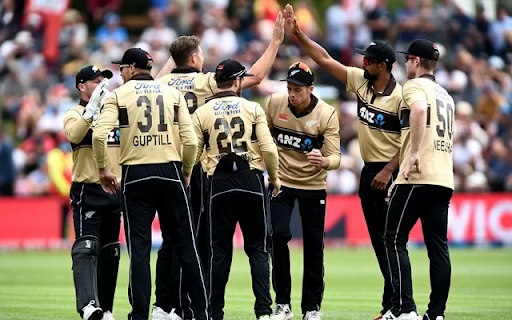 Australia's tour to New Zealand has been postponed due to quarantine restrictions, which can only be described as a significant development. The series was scheduled to play three ODIs on January 30 and February 2 and 5 and a one-off T20I on February 8. The suspension of these matches is primarily due to quarantine restrictions and border procedures in New Zealand.

It should be noted that white-ball matches between Australia and New Zealand have been postponed for the third year in a row since the COVID-19 happened. This also means that the Australian team will not be playing any One-Day Internationals this summer. This series was notable because it was Kiwi great Ross Taylor's final appearance in international colours. As a result, it's unclear whether he'll play in New Zealand's next 50-over matches.

In the wake of the Omicron wave of COVID-19 illnesses, the New Zealand government has implemented a strict 10-day mandatory quarantine for the uninitiated. As a result, New Zealand Cricket was unable to obtain assurances that the national team players would be allowed to return to the country. Meanwhile, the two teams will face off in a three-match T20 series in New Zealand from March 17 to 20.

However, if the existing limits stay in place, it is unclear whether the series will continue. Meanwhile, Cricket Australia and New Zealand authorities have proposed rescheduling those matches on Australian soil.