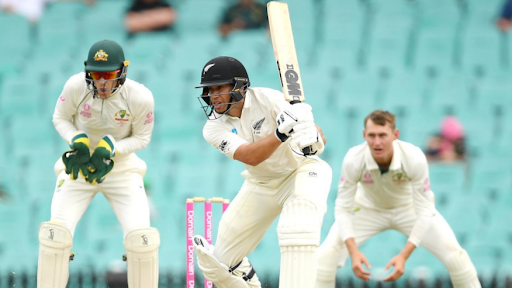 Ross Taylor, a New Zealand cricketer, has stated that this summer will be his final for the Black Caps, capping a record 16-year international career.

Taylor made his intentions clear on the eve of the Black Caps-Bangladesh Test series, which begins on Saturday in New Zealand, stating that the two-match series will be his final in the Test whites before retiring following the ODI series against Australia and the Netherlands later this summer.

Since his debut in 2006, the 37-year-old has been a staple in the Black Caps batting order, earning a slew of records and accolades, including topping New Zealand's runs scoring (18,074) and appearances (445) charts.

Taylor stated it wasn't an easy decision to make, but he thought it was the appropriate moment.

Taylor told the media that it has been an incredible adventure, and he considers himself extremely fortunate to have had the opportunity to represent New Zealand for as long as he has. He remarked that it was an honour to play alongside and against some of the game's legends, and to make so many memories and friendships along the way. He expressed his gratitude to his family, friends, and everyone else who has assisted him in getting to this stage.

He added that later in the season, there will be plenty of time for more thank-yous and reflections. For the time being, he wishes to focus all of his efforts and concentration on training and performing for the Black Caps this summer.

Coach Gary Stead believes Taylor will go down as one of New Zealand's all-time greats.

Stead commented that Taylor has always been a well-liked member of the team, and they appreciate everything he has done for the Black Caps over the years. He stated that as a batsman, Taylor's skills and personality were world-class, and his ability to maintain such a high level of performance for so long speaks volumes about his endurance and professionalism.

Stead will never forget witnessing Taylor hit the winning runs in Southampton to help New Zealand win their first ICC World title, and he is confident that many of the supporters will too. He added that it is for sure that they will miss his presence when he is gone.

Kane Williamson, who is missing for the Bangladesh series due to an elbow injury, said Taylor had given his all for the New Zealand squad over the years and wished him well for the two Tests ahead.

The captain stated that Taylor has been a key member of the team for a long time and can be justifiably proud of his contribution to the game in this country. He said Taylor is a world-class cricketer who has consistently been their best batsman over a long period of time, and it has been a privilege to work with him in so many different formats.

Taylor stated that he would be available for Central Districts until the conclusion of the season before deciding whether or not to play domestic cricket again.