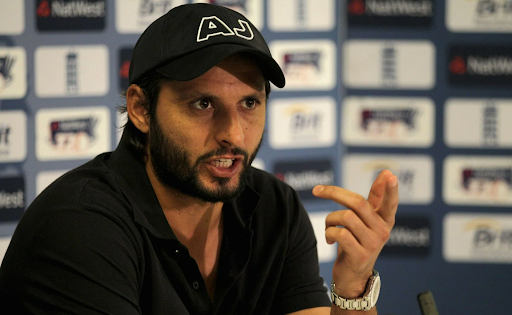 The dispute surrounding India's white-ball captaincy, according to Shahid Afridi, could have been managed differently. He believes the situation would not have been misreported and overplayed if Virat Kohli and the Board of Control for Cricket in India had communicated clearly (BCCI).

The selection committee, according to the former Pakistani all-rounder, must communicate their goals to the players and ensure that they comprehend them. He also stated that it is critical to understand what players have in mind for their plans.

The 44-year-old feels that using the media to communicate is never the best choice. Rather, the two parties should have a face-to-face discussion to avoid any misinterpretation. He said in one of the Pakistani news channel, that he has always believed that a cricket board's job is critical; it serves as a father figure. He commented that whatever future goals a board's selection committee has for a player, it informs that player of those intentions.

Afridi remarked that there will be problems if one communicates these things through the media but if they talk face to face, they might be able to come up with some answers. He added that they will not be able to address this problem if they continue to drag it. In his opinion, there should be no gap in understanding between the individuals and the PCB, or any other board.

On the other hand, India's national selectors removed Virat Kohli of the ODI captaincy earlier this month. He has already resigned as T20 captain following the completion of the T20 World Cup 2021.

Sourav Ganguly, the president of the BCCI, stated that he had specifically urged Kohli not to step down as T20 captain. In a stunning press conference, Kohli disputed the statement, claiming that no such request had been made.

Former Indian cricketer Dilip Vengsarkar criticised Ganguly for misrepresenting the Virat Kohli captaincy issue. Vengsarkar believes that a more professional approach to dealing with the matter should have been taken. Ganguly should not have spoken on behalf of the national selectors, he said. Kohli, he believes, will be unhappy by his unceremonious dismissal because he has made major contributions to the squad over the years.

Kohli will lead the Indian squad in the next three-match Test series against South Africa. The tour kicks off on December 26 at SuperSport Park in Centurion with the first match.