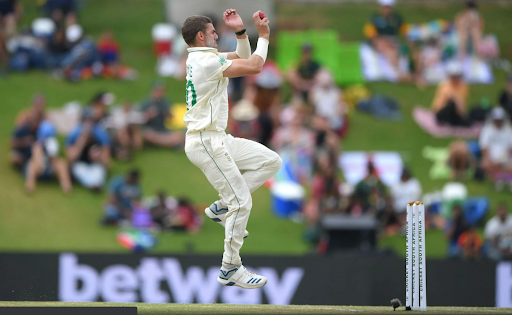 Former Pakistan captain Salman Butt feels India has a strong benefit over South Africa in the three-match Test series. The reason being the fact that pacer Anrich Nortje has been pulled out of the competition, which is set to begin on December 26.

Butt praised the pacer as the greatest bowling alternative for South Africa. He believed that the Indian batters would be relieved not to have to encounter him.

In a recent live broadcast on his social media platform, the former opener discussed the topic. Nortje, he said, is one of the best short-pitch bowlers in the world. He believed it is a significant loss for the Proteas since his bowling has the capability to challenge even the top batters.

Butt stated that Anrich Nortje has been declared out, giving Indian batsmen a sense of relief and certainly in the Indian team's favour. Nortje is recognised for bowling short-pitched deliveries, and his line and length may have a huge effect.

Regardless of the result of Anrich Nortje, South Africa still has a strong bowling arsenal that will put the Indian squad to the challenge. In addition, during red-ball games, the visitors will be without veteran campaigner Rohit Sharma. Experienced players such as Ajinkya Rahane and Cheteshwar Pujara have recently struggled for runs too.

Butt believes that scoring big runs could be the only way for Rahane to snap out of his slump. He highlighted that India's Test specialist had no other option but to score runs constantly in order to keep his place in the side. Butt commented that Rahane will be required to score runs on a more regular basis or he won't be able to finish his lean stage any other way.

Meanwhile, in South Africa, the traveling party has begun their practice sessions. The sportsmen are preparing for a series between the two cricketing teams that are expected to be a close one.

Also in his YouTube video, Butt said that looking past the Virat Kohli-BCCI drama was the appropriate decision. He stated that there were no positives to be gained from the entire experience. That's why, ahead of a vital overseas series, he believes it is the proper move to throw such difficulties under the rug.

The Virat Kohli-led squad will face South Africa in the first Test match of the series on December 26 at SuperSport Park in Centurion.