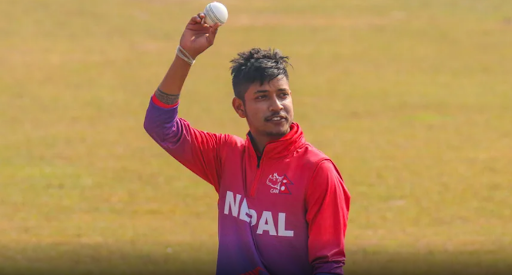 Sandeep Lamichhane, the new Nepalese captain, says he hopes his teammates can move on from a tumultuous era off the field, in which players have been involved in a protracted financial dispute with the Nepal Cricket Association (CAN). Prior to Lamichhane's hiring, Gyanendra Malla was fired as captain and Dipendra Singh Airee was fired as a player as a result of the conflict.

Lamichhane expressed confidence in the Nepal squad's ability to rise above recent off-field disputes. He hoped that they would stick together to perform well enough on the field to qualify for the 2023 T20 World Cup. The 21-year-old is currently playing for Hobart Hurricanes in the Big Bash League (BBL).

Lamichhane told ESPNcricinfo that it's a privilege for him to serve as captain for Australia. He commented that there has been a lot of back-and-forth between the players and the CAN and in this difficult time, they must support one another. He added that it is a difficult period for Nepal cricket, but he is excited to see this squad through it all so that they may have success in future games.

Following the suspension of Malla, Airee, and allrounder Sompal Kami's central contracts for six months, a number of current players have expressed their dissatisfaction on social media. Paras Khadka, a former captain, also issued a statement in favour of the players in their ongoing feud.

Following the announcement that Pubudu Dassanayake has been hired to begin a new tenure as Nepal head coach, Lamichhane is looking forward to his arrival after Christmas. Dassanayake previously served as Nepal head coach from 2011 to 2016.

Regarding Dassanayake, Lamichhane said that he is the true architect of Nepal cricket, and he is the one who defined the sport in Nepal. He explained that Dassanayake took him from nowhere to the national team, and it will undoubtedly be a delight for him and all of the teammates. He added that When Dassanayake returns to Nepal, there will be many changes and a lot of optimism in the air and he is looking forward to that.