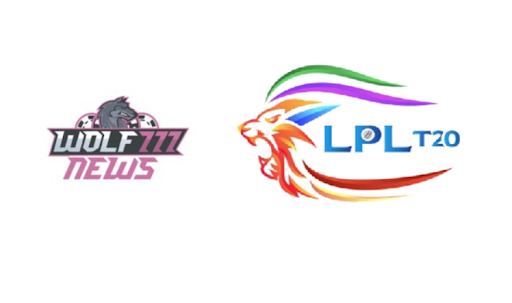 The Lanka Premier League now has a title sponsor in Wolf777 News, one of the quickest developing platforms for sports information, giving daily news, commentary, and enough content for fan participation. The partnership with Wolf777 News will undoubtedly broaden the audience for the Lanka Premier League and bring the tournament to more cricket lovers around the world.

The Lanka Premier League, which runs from December 5 to December 23, 2021, will feature an exciting lineup of international stars as well as a slew of outstanding Sri Lankan players.

Harry Blackburn, CMO of Wolf777 News, commented on the development that it is amazing to be back as the Lanka Premier League's headline sponsor. He added that they are thrilled to provide our support and contribute in the progression of the competition this year after the tournament captured the imagination of fans and celebrity cricketers from across the world last year.

Other cricket events in which Wolf777News has participated include the Caribbean Premiere League, Abu Dhabi T10 League, and D50, a domestic 50-over competition in the United Arab Emirates.

Blackburn stated that they have a unique fondness and interest for Cricket, both as fans and as a corporation. In addition to supporting well-established leagues, we also jump at the chance to help expand the event in ways that are feasible for us. The CMO added that one such endeavour was the UAE D50 local tournament; it was the first edition held in the UAE, and it was an enriching job for them to be affiliated with Emirates Cricket. He said that they are excited to see through a rewarding LPL edition.

Anil Mohan – the founder and CEO of IPG, said that Wolf777 News is one of the top online sources for sports coverage, so bringing them onboard as the headline sponsor was only natural. The representative of the Dubai-based production big company stated that Wolf777 News will assist them in taking the event around the world, which will be a significant boost for the Lanka Premier League. They anticipate a long and profitable partnership with Wolf777 News.