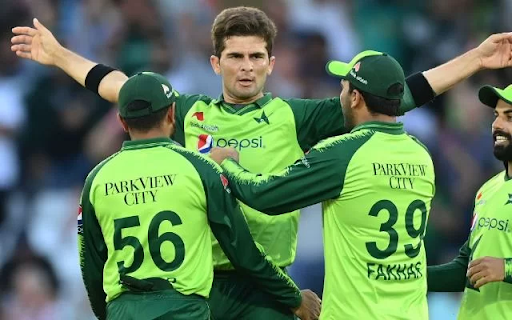 The next ODI series between Afghanistan and Pakistan has been moved to Pakistan. The series was initially planned to begin later this month in Sri Lanka. However, due to COVID-19 fears in the island nation, Pakistan was awarded hosting rights. For the uninitiated, coronavirus incidences have been on the rise in Sri Lanka recently. The government enforced a 10-day national lockdown as a result of this.

As a result, officials from both boards reached an agreement to hold the matches in Pakistan. The Pakistan Cricket Board had previously declared that they wanted to host the series from the outset. However, due to travel worries, the Afghanistan Cricket Board declined the invitation. With Sri Lanka now under lockdown, the series' fate seemed to be in jeopardy.

The action of the series will take place in Pakistan. It's also worth noting that no commercial aircraft are departing from Kabul since the Taliban took control of the country. The national team's plans to travel to the island nation were thwarted as a result. As a result, they must now travel into Pakistan by road and challenge the hosts.

The three-match series begins on September 3rd, despite the schedule having yet to be released. This series will be an excellent opportunity for both countries to select their teams and strategies ahead of the high-voltage T20 World Cup 2021 in October. Without a doubt, Babar Azam's Pakistan is the favourite to win this series, owing to their home advantage.

The Men in Green, on the other hand, haven't been particularly impressive recently, so it'll be intriguing to watch how they fare against Afghanistan. In July of this year, Pakistan was thrashed 3-0 by a second-string England side, earning them widespread condemnation. Nonetheless, they now have an opportunity to redeem themselves, and they must leave no stone unturned to triumph.

On the other hand, the Afghan cricket team has made significant progress in recent years, and the home team would be foolish to underestimate them. As a result, the forthcoming season should feature some intense competition.