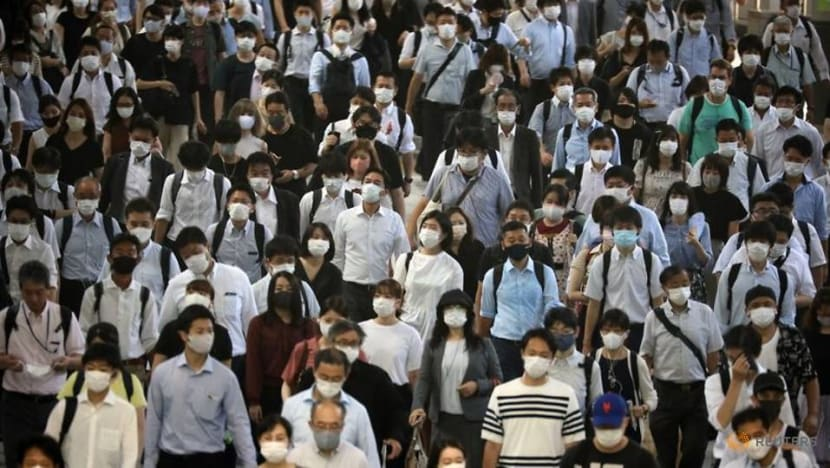 On Wednesday (Aug 4), Japan issued a warning that coronavirus infections were spreading at an unprecedented rate, with new cases reaching a record high in Tokyo, casting doubt on the government's management of the pandemic and overshadowing the Olympics.

Health Minister Norihisa Tamura claimed the Delta type was causing illnesses "unseen in the past" as he justified a new policy requiring people with milder symptoms to isolate at home rather than travel to the hospital.

However, he hinted at the possibility of reversing the policy, as the decision to advise specific sick individuals to stay at home has been criticised by medical experts as putting lives in jeopardy.

Coronavirus cases have risen dramatically in Japan. On Wednesday, Tokyo recorded a total of 4,166 new cases, which is a new high. According to national broadcaster NHK, the number of newly reported cases nationwide reached a new high of almost 14,200.

Only COVID-19 patients who are extremely ill or at risk of becoming so will be hospitalised, Prime Minister Yoshihide Suga said on Monday, adding that others should isolate at home, a policy decision that critics fear may result in a surge in mortality.

Officials from the ruling Liberal Democratic Party have agreed to pursue a policy withdrawal, echoing similar concerns from opposition politicians.

In response to criticism, Suga told reporters on Wednesday that the new hospitalisation policy was targeted at areas where COVID-19 cases were on the rise, such as Tokyo, rather than being applied uniformly across the country.

The backlash is another setback for Suga, whose popularity has plummeted due to his handling of the pandemic in the run-up to this year's general elections.

Many Japanese people oppose the Olympics being held while the country struggles to manage the pandemic and vaccinate its citizens.

According to Suga and Olympic organisers, there is no link between the Games and the increase in cases.