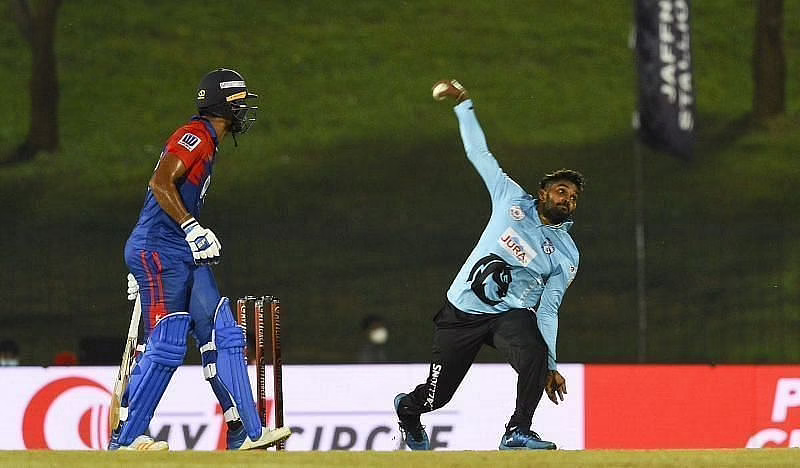 Due to a lack of international players, the second edition of the Lanka Premier League (LPL) has been postponed. The event was initially supposed to start on July 30.

Sri Lanka Cricket (SLC) confirmed to InsideSport.co that the second edition of the LPL will not take place as planned at this time. SLC is likely to make a formal announcement soon, according to the report.

LPL has recently been in the news for all the wrong reasons. Two franchises, the Colombo Kings and the Dambulla Viiking had their contracts terminated for breach of contract last month.

According to recent sources, SLC has also cancelled the Jaffna franchise's contract. While no official announcement has been made, a report claims that SLC and LPL organisers have agreed to terminate Jaffna Stallions' contract due to non-compliance with contractual obligations. Last year, the Jaffna Stallions won the inaugural edition of the LPL.

While the LPL second edition has merely been postponed, for the time being, SLC will find it incredibly difficult to reschedule the event due to the crowded cricketing schedule ahead.

The Caribbean Premier League (CPL) will take place in Saint Kitts and Nevis from August 25 to September 15. In September-October, the second half of the Indian Premier League (IPL) 2021 will be held in the United Arab Emirates. The T20 World Cup will be hosted in the UAE and Oman from October 17 to November 14, just a few days after the IPL concludes.

Big names pulled out of the first edition of the LPL as well. It was eventually held from November 26 to December 16, 2020, after being postponed due to COVID-19. In the final, Jaffna Stallions defeated Galle Gladiators by 53 runs to win the trophy.