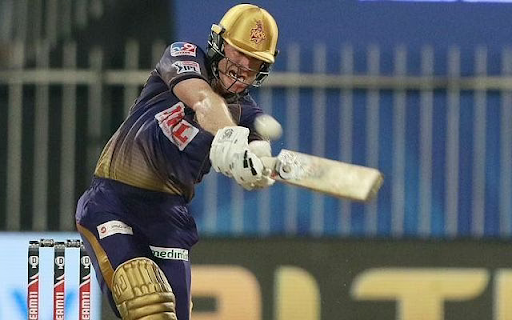 Eoin Morgan, the Kolkata Knight Riders (KKR) captain, has spoken out about his struggles with the bat in the IPL 2021. Morgan said on Wednesday that his recovery has been 'positive' and that it's only a matter of time before he regains his form.

Eoin Morgan has made 2, 7, 29, and 7 in KKR's four matches. The most recent came in a game against Chennai Super Kings, in which KKR were defeated by 18 runs, completing a hat-trick of losses in the tournament.

Eoin Morgan said at the post-match conference that he has been training well for a while and that a decent knock isn't far away.

In the lead-up to the IPL, Eoin Morgan captained England in a 5-match T20I series and the 1st ODI. In one-day internationals, the southpaw scored 22 runs while collecting just 33 runs at an average of 11.

KKR has lost three games due to a lack of consistency in their batting. Nitish Rana, Rahul Tripathi, and Shubman Gill have blown hot and cold at the top of the order. Andre Russell, Dinesh Karthik, and Pat Cummins have all had memorable cameos but haven't been able to turn them into match-winning innings.

Eoin Morgan serves as a link between these two strands of the KKR batting order, and his loss affects both. For KKR to have a chance this season, they'll need more than Eoin Morgan's captaincy skills; they'll also need some vital contributions from the middle order.