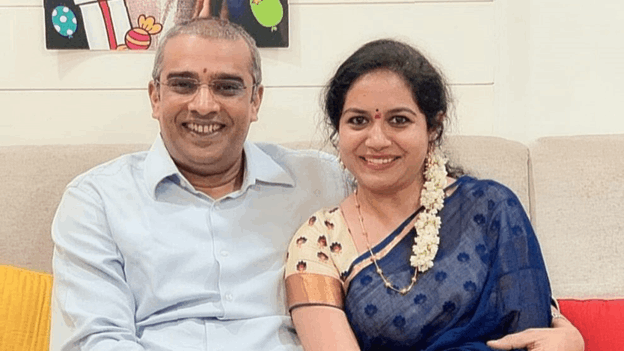 Sunitha Upadrasta, a famous playback singer, dubbing artist, and TV personality, was engaged with her close friend Ram Veerapaneni in the presence of family members on Monday morning.

In a heartfelt Instagram post, the 42-year-old announced her engagement.


Sunitha had earlier married Kiran Kumar Goparaju, with whom she had two daughters, Aakash Gopuraju and Shreya Gopuraju, at the age of 19. She got divorced a few years back after a tough patch. Sunitha claimed in one of her earlier online interviews that she did not regret getting married to Kiran at the age of 19. She added that she 'enjoyed every stage of it but it didn't work out, unfortunately'.

At the young age of 17, the singer began her career. In 1995, her commercial singing career started with the Telugu film 'Gulabi'. Other than being a playback singer, she is also a Telugu film industry host, dubbing artist and actress. She was the recipient of an All India Radio National Award in the category of light music. She has also won 9 Nandi Awards, which is the Telugu film industry's highest award ceremony for excellence.