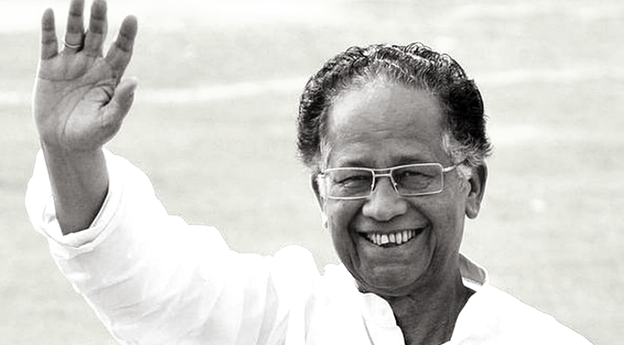 Tarun Gogoi, the former Assam Chief Minister, has died. He'd been 86. The Congressional chief, who was being treated for post-COVID complications at the Gauhati Medical College Hospital, died at 5:35 pm, Assam Secretary Himanta Biswa Sharma told reporters.

After suffering a multi-organ failure, Gogoi was put on ventilation. On November 2, the three-time chief minister was admitted to GMCH. When his condition deteriorated, he was put under invasive ventilation on Saturday night. Gogoi, who was being treated for COVID-19 and other post-recovery complications, was released from GMCH after two months on October 25. On August 25, he tested positive for COVID-19 and admitted himself to the GMCH the next day.

Since 2001, Gogoi has represented the Titabor assembly constituency. He was also a parliamentarian six times and twice served as Union minister. In 1968, when he was named a member of the Jorhat Municipal Board, Gogoi's long political career of over five decades began. In 2001, 2006 and 2011, he led the Congress to a historic three consecutive electoral victories in Assam. In retrospect, Assam had been a mixed bag for the 15 years of his rule that undoubtedly witnessed peace but also increased mis-governance and a failure of the government to deal with burning problems.

For the citizens of Assam, the return to power of the Congress in 2001 was a tremendous relief from the Asom Gana Parishad (AGP) regime that encouraged covert killings of ULFA officials' relatives and associates as a means of countering militancy. The government of Congress moved the officers orchestrating the killings to insipid departments within weeks of winning the elections. Fearing arrest, the squad of the surrendered ULFA who had joined hands with these officers had also fled the state.

Born on October 11, 1934, Gogoi was Assam's longest-serving chief minister, serving as chairman for fifteen consecutive years from 2001 to 2016.