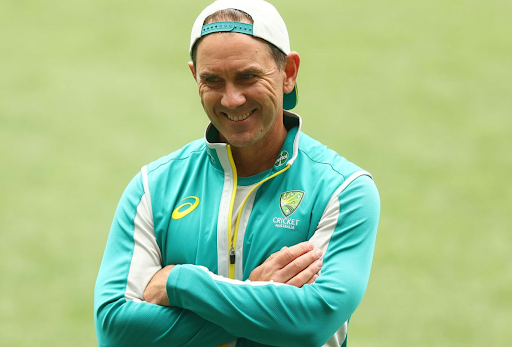 Justin Langer is happy with his accomplishments as head coach of Australia's men's team, but he accepts that a number of players and coaches, as well as the Cricket Australia Board, did not support him in his long-term role.

Langer spoke for the first time since resigning on Saturday in a message uploaded on his LinkedIn page on Sunday, citing the reasons for his decision.

CA only planned to retain him until the end of the 2022 T20 World Cup in Australia, therefore the former Test great was unable to negotiate a new long-term contract.

Langer stated that he believed from the start that they could win while also playing in the passion that their fans have come to expect. This has been demonstrated for the past four years, and he is really pleased with the squad for their efforts both on and off the cricket pitch. He hopes that they have gained the respect of nations across the globe and made Australians proud.

Langer was handed a short-term contract in Australia until the end of the T20 World Cup, with the intention of 'going out on a high.'

He commented that he has made up his mind not to accept this contract renewal after thoughtful reflection, and as a result, he believes it is to everyone's greatest advantage for the Australian cricket team to move on to the next stage as soon as possible.

Langer remarked that he is pleased that he is leaving the team on a high note today. He said that to him, Australian cricket is everything. It has been since he was a child, and he is glad for the opportunity to represent and coach their country. He added that he is grateful for the privilege to serve his country, and he will carry many fond memories and friendships from the past four years with him.