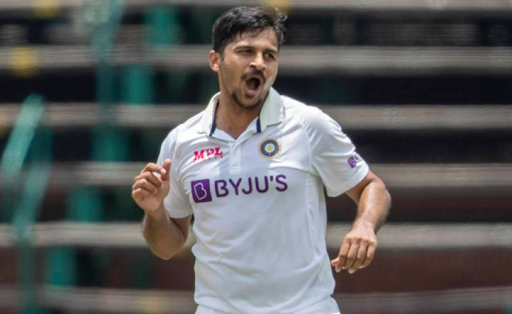 Dhawal Kulkarni still recalls Zaheer Khan's guidance to a young Shardul Thakur. Thakur was instructed by the former India left-arm bowler. He advised Thakur that if he wanted to play at a higher level, he needed to lose some weight and get in better shape.

Those statements struck a chord with the youngster. He weighed 83 kilogrammes at the time, but Kulkarni recalls that he had lost 13 kilogrammes by the time he went to the Mumbai dressing room a few months later.

Thakur's approach toward the game has also changed, in addition to his physical appearance. He got more zealous and aggressive in the pursuit of his dream of representing his country.

Kulkarni commented that Thakur's approach elevated him to a new level and in the final session, he bowled with the same ferocity with which he bowled his first over. He remarked that a fast bowler must have a positive mindset and a high level of intensity in order to bowl with the same zeal every time.

Zaheer, who was playing Ranji Trophy for Mumbai at the time, gave the upcoming bowler more advice and input. He explained to Thakur the various demands placed on a fast bowler throughout each game session. He also taught him a few other techniques of the trade, such as how to vary the speed and when to use the bouncer. Zaheer claimed that Thakur would play for India one day even before the rest of the world realized who he was.

Those close to Thakur weren't surprised when he got seven wickets against South Africa in Johannesburg on Tuesday. They believe Thakur's faith distinguishes him from the rest.

Thakur told the media that the management and selectors of the squad believe he is a genuine bowler and that's the reason he joined the team. He commented that domestic sport, both red-ball and white-ball cricket, has rewarded his efforts. He said that he is always up for playing for India, especially in Test cricket, whenever the chance arises. He remarked that his energy level and mentality are different when he is playing red-ball cricket and that he is always willing to support his side by taking wickets.