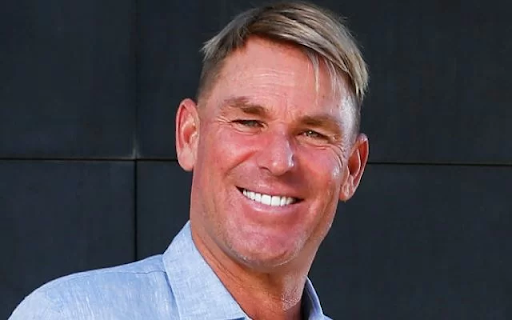 Shane Warne, an Australian spin-bowling legend, is said to have been involved in an accident after falling off his bike on November 28, 2021. Warne was riding pillion with his son Jackson when he slipped and fell off the bike.

Although Warne did not sustain any significant injuries, the 52-year-old is still in discomfort. Warne also went to the hospital for a check-up to ensure that no part of his body had been hurt.

Shane Warne is widely regarded as one of the finest bowlers in history. For Australia, the leg-spinner appeared in 145 Tests and 194 One-Day Internationals. While Warne took 708 wickets in white flannels, he only took 293 wickets in one-day internationals.

In his successful career, Warne has taken 38 five-wicket hauls and was a member of the Australian teams that won the World Cups in 1996 and 1999.

In fact, in the 1999 World Cup final, Warne was named Player of the Match. In the tournament's final match, the leg-spin colossus scalped a 4-wicket haul against Pakistan, helping Australia demolish their opponents with 8 wickets and 179 balls to spare. In 2007, Warne played his final international match for the Kangaroos.

Shane Warne played in the Indian Premier League (IPL) in 2008, leading the Rajasthan Royals (RR) to their first and only IPL title.