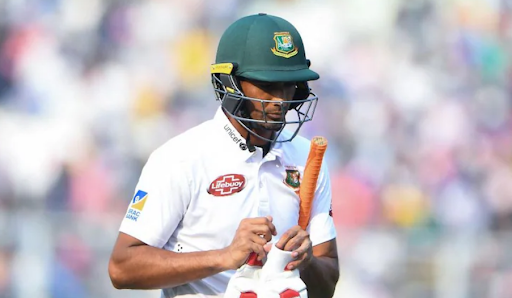 Mahmudullah Riyad, Bangladesh's T20I skipper, announced his retirement from Test cricket on Wednesday at the age of 35. Mahmudullah will continue to play for the senior national team in ODIs and T20Is.

The all-rounder announced his departure from the game's longest format on social media. In 50 Tests, Mahmudullah scored 2914 runs, including 5 hundreds and 16 fifties. He started his Test debut in 2009 and retired in July 2021 during Bangladesh's tour of Zimbabwe.

In addition, Mahmudullah was awarded Man of the Match after scoring 150 in the Harare Test in 2021, which also happened to be his final match in whites.

Mahmudullah posted on his social media that he is officially retiring from test cricket. In both his debut and last test match, he was named Man of the Match. He commented that it had been a fantastic journey, and he really appreciates the support of his family, teammates, coaches, and the Bangladesh Cricket Board (BCB).

The 35-year-old also stated that it is very difficult to leave a format he has been participating in for so long. He commented that he always wanted to end his test career on a high note, and he believes now is the ideal time.

Mahmudullah scored 43 wickets in his 12-year career. He expressed his gratitude to his team and support staff for always motivating him and trusting in his capability. He added that playing test cricket for his country has been an amazing honour and great privilege, and he shall treasure the countless moments.

In 50 Tests for Bangladesh, the 35-year-old scored 2,914 runs at an average of 33.49. In his career, he also took 43 wickets, with his best numbers being 5/51.

Mahmudullah, on the other hand, has stated that he will carry on playing white-ball cricket for Bangladesh and will give his best effort.

Bangladesh will play Pakistan in the opening of a two-Test series in Chittagong on the 26th of November.