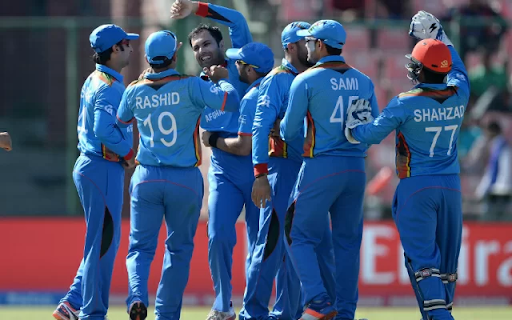 If Afghanistan is asked to play under the Taliban flag, they may be kicked out of the 2021 T20 World Cup in the United Arab Emirates. The competition begins on October 17, and the International Cricket Council has been eagerly awaiting news on Afghan cricket. The 16 teams competing in the event will be required to submit the flags they will be playing under.

Since the Taliban took power in Afghanistan in August, the country's cricket has been in upheaval. Afghanistan will play Australia in an only Test starting November 27 at the Bellerive Oval in Hobart. The game, on the other hand, has entered a cloudy period. If the Taliban does not adjust its stance on women's cricket, Cricket Australia has threatened to withdraw.

Hamid Shinwari, the Afghanistan Cricket Board's top executive, was recently fired, and Naseeb Zadran Khan was appointed. The Taliban is said to have played a significant impact on the decision. The ICC is keeping a close eye on the issue, although it is still unclear whose flag the Afghan cricket team would be asked to compete in the World Cup.

Suppose Afghanistan decides to compete under the Taliban flag. In that case, the supreme cricket body may convene an emergency meeting to determine the country's destiny in the multi-nation event, according to The Telegraph. The members of the board could vote the Asian team out of the competition during the meeting. Afghanistan will play their first match in Sharjah on October 25.

If rumours are to be believed, the ICC has yet to devise a strategy for replacing Afghanistan if they are kicked out of the tournament. The ICC is scheduled to meet in November to discuss the country's membership. Every full-member cricketing nation is required by the International Cricket Council (ICC) to have a women's squad. Afghanistan, on the other hand, was exempt from the rule.

Afghanistan is currently one of the ICC's 12 full members. To put them on hold, 12 of the ICC's 17 board members would have to vote against them. Because they are one of the top eight T20I sides globally, the Afghans get a direct entry into the World Cup.