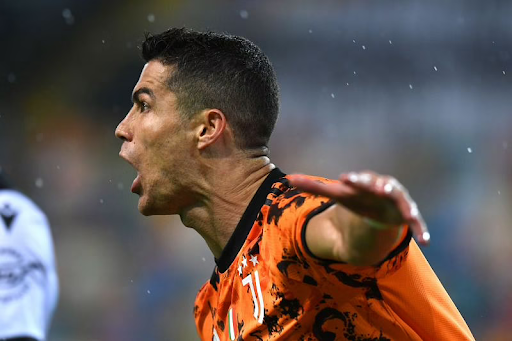 Cristiano Ronaldo, the Juventus superstar, is reportedly pursuing a spectacular transfer to Premier League side Manchester City before the transfer market closes.

The deal is contingent on Manchester City dropping their pursuit of Tottenham striker Harry Kane. Ruben Dias, Joao Cancelo, and Bernardo Silva are among the Portuguese players that have spoken with Cristiano Ronaldo. Ronaldo believes a deal will be struck this summer.

Any conceivable trade could be brutal, but one option is a swap deal, with Bernardo Silva going to Turin and Cristiano Ronaldo returning to Manchester.

Silva is represented by Jorge Mendes, the same agent who handles Ronaldo's moves, making negotiations between all parties easier.

Notwithstanding having less than a year left on his contract, Juventus has been clear that its talisman is not for sale.

If the team fails to move the 36-year-old now, he will be available for free next summer.

According to sources, Cristiano Ronaldo was benched for Juventus' opening game of the new season to find a solution to his future.

However, Juventus vice president Pavel Nedved stepped out to dispel the allegations.

Cristiano Ronaldo has remained silent in the wake of recent speculations linking him to Manchester City. He had already resorted to social media to refute reports linking him to Real Madrid.

Lionel Messi's surprise move to Paris Saint-Germain in August drove the world into chaos, and Cristiano Ronaldo making a massive move in the following summer may have the same effect.

The two men have reshaped their generation, and their ability to transform is undeniable.

Manchester City is ostensibly one of the few clubs that can afford to recruit Cristiano Ronaldo, but a few obstacles could stymie the deal.

For starters, Pep Guardiola despises individualistic players, no matter how good they are, and Cristiano Ronaldo is the polar opposite of his ideal player.

Second, the five-time Ballon d'Or winner will turn 37 in six months, and the Premier League winners may choose a younger striker as part of a longer-term plan.

It's also difficult to envision the former Real Madrid star, whose style of play runs counter to Manchester City's, fitting into a system where the strikers are the first line of defence.

Nonetheless, if the sale goes through, it may be a game-changer for the continent, and additional information on the subject could be available next week.