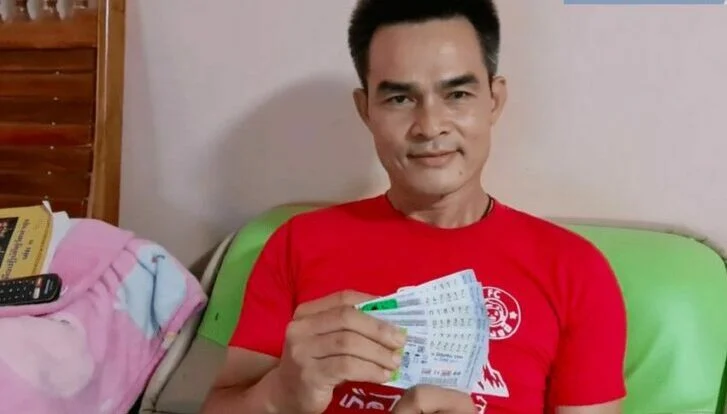 A citizen of Mukdahan, a northern Thai province, known as"Uncle Phol," who is also a murder suspect, folk hero, and actor in music videos, won the lotto yesterday.

On Wednesday, Chaipol Vipha, a.k.a. "Uncle Phol," shared his happy news with his wife, Pa Taan, on their YouTube account. Uncle Phol's birthday is July 17; therefore, they won with the last two digits, 17.

Chaipol's "fan club purchased the identical number." They believe Uncle Phol has brought them good luck and riches because he is currently facing prosecution for the suspected murder of his three-year-old niece. He has vehemently refuted all claims levelled against him. On June 1, he was accused of kidnapping a juvenile, abandoning a child who died, and tampering with evidence.

Following news of his niece's death, "Uncle Phol"/Chaipol earned fame/notoriety on social media. His charming television interviews, in which he asserted his innocence, resulted in a sizable Youtube following. Some people even chose to make Thai music videos with the murder suspect.

He was released on a 180,000 baht surety after surrendering to police earlier this month, attending his first court appearance, and serving a 14-day jail period.

The Thaiger recently reported on the rising worry about a murder suspect being idolized. It didn't sit well with everyone that his charisma overshadowed his murder suspect status.

In Mukdahan, the actor, lottery winner, Youtube fame, and murder suspect awaits future court appearances.