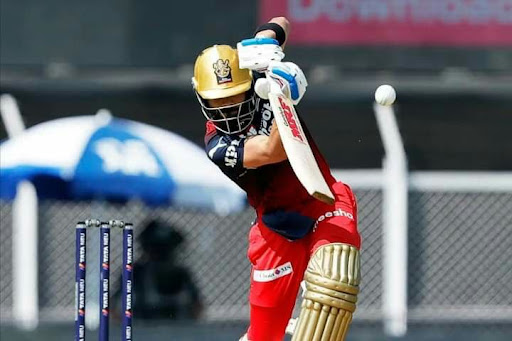 India's star batsman Virat Kohli has been suffering for runs for a long time. He seems to have forgotten to score a century in international cricket. However, it is not that he did not get a run at all. Kohli did not see big innings like a hundred runs, but he scores regular runs almost regularly. But when he came to the IPL, he seemed to have lost that too. However, this time the stylish batsman has returned to the run ending the long wait.

Kohli started the innings today (Saturday) against Gujarat Titans (GT) with captain Faf du Plessis. He has been batting very carefully from the beginning of the day. Avoided minor mistakes in previous matches, his shot was played selectively and he has succeeded in that. Kohli contributed to Royal Challengers Bangalore's big collection of 170 runs. He played an innings of 58 off 53 balls before being bowled by Mohammad Shamir.

But whether it is in modern T20 cricket or the IPL stage, Kohli's innings are not notable anywhere. Kohli, who played four fours and six sixes, has a special significance in this innings. That is, back to Kohli's form. This fifty is probably a sign of returning to the run.

Meanwhile, the remarks made by the President of the Board of Control for Cricket in India (BCCI) a day ago about Kohli's off-formness have come true. Sourav Ganguly was confident that Kohli would soon return to form and score big runs. Later on, Kohli played an innings of 50 runs against Gujarat Titans(GT) today. But many, including Ravi Shastri, have advised him to take a rest.

Kohli had scored only 128 runs in the previous nine matches of the current IPL, where his batting average was 16, and couldn't play any fifties innings. On the contrary, his name is rising in the record of shame. For the first time in his IPL career, Kohli has hit the 'Golden Duck' in two consecutive matches. Moreover, it happened in the same season. However, Kohli has indicated that he will return to the run today. It remains to be seen whether Kohli will be able to continue this form in the rest of the IPL.