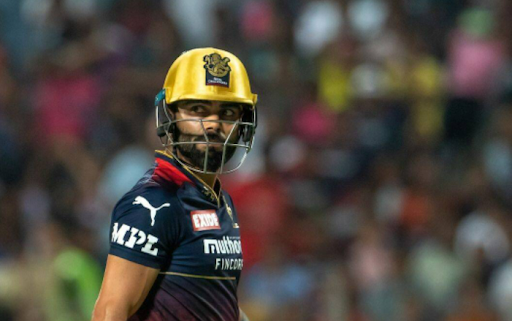 Indian batsman Virat Kohli is suffering from off-form in the ongoing IPL. Criticisms have been raised in Indian cricket and the cricketing world at such a difficult time. The T20 World Cup will be held in Australia in five months. Earlier, the Board of Control for Cricket in India (BCCI) was desperate to get Kohli back in form. Experts advise that Kohli needs rest to return to the run.

A few days ago, former head coach of the Indian national team Ravi Shastri, spoke about Kohli's off form. Shastri said about Kohli's off form, "Kohli is tired of playing continuous cricket, and he needs a rest. Then it is expected to get big runs. '' Many others have said so. But whether Kohli will rest depends on him.

There is no need for a cricket analyst to understand how important it is for Indian cricket to get Kohli back to form before an important event like the T20 World Cup. And so the Indian cricket board is thinking of giving Kohli a break. But the whole thing depends on Kohli's decision. Therefore, the selectors of the party will also sit in discussion with him. Talking to Kohli, the board will try to find out if he wants to play or take a break.

However, many people think that since Kohli is not getting runs, he should play more matches. South Africa will tour India to play a five-match T20 series after the end of the IPL, and Kohli will be rested there if he wants. And then he will be able to get on the field in the next series against England.

According to some Indian board officials, the selectors are scheduled to hold talks with Kohli after the end of the IPL. Sources say, ''We will talk to him first. We have to know what he wants. Then the decision will come. The IPL is going on, so we did not talk to him about it. Let's see what happens. ''

Being off-form in cricket is nothing new, and bad times come in the life of almost all cricketers. It remains to be seen when King Kohli will break the cycle of failure and return to form.