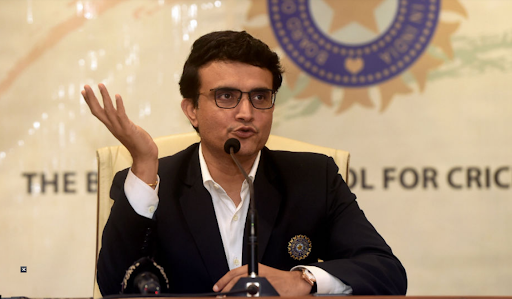 Wriddhiman Saha accidentally attracted attention to a new trend when he expressed frustration at being omitted from the Test team despite promises from Sourav Ganguly. The former India captain and current BCCI president's unlawful say in selection considerations made a mockery of the cricket board's governance regulations.

In order to preserve the selection committee's independence and autonomy, the BCCI constitution prohibits its president from playing any involvement in selecting the national squad. The Supreme Court-approved constitution states that the President is denied of his say in selections. The secretary, who functions as a convenor but has no influence in selection, is the only BCCI office-bearer who is permitted to attend.

A reputable press spoke to three past and present selectors who agreed that Ganguly was a regular fixture in selection meetings during his tenure. According to a top BCCI official, Ganguly has participated every selection meeting since taking over as president of the BCCI in October 2019.

Two selectors raised the question of appropriateness, saying Ganguly would check in for online selection meetings and no one could complain because of his status and position. One of them admitted that he made them feel intimidated on a regular basis. It made many committee members feel uneasy and hesitant to share their opinions, said the selector, who spoke on the condition of anonymity.

With Ganguly at the helm of the BCCI, the selection committee has made several significant choices, including the removal of Virat Kohli as ODI captain and the appointment of Rohit Sharma as captain across all forms.

Ganguly's presence at selection sessions was confirmed by multiple sources in the Indian board. They added the less-experienced selectors were afraid to express their opinion because of the former captain's status (he played 113 Tests and 311 One-day Internationals). They claim that this has weakened the power of Indian cricket's crucial decision-making committee.

After striking a half-century against New Zealand despite a neck injury last month, Saha spoke about the advice he received from Ganguly.

Dadi (Ganguly) complimented Saha on WhatsApp after he scored 61 against New Zealand in Kanpur, saying, as long as he is here (as BCCI president), Saha be in the team. The president of the BCCI sending him such a message greatly improved his confidence. What Saha is trying to figure out is how things have shifted so quickly.

When the photo of Ganguly seated with the chief selector and secretary reappeared on social media recently, Ganguly denied that the image was from a selection meeting. He said that he wants to be clear that the photo was not taken at a meeting of the selection committee.

Ganguly doesn't think he needs to address anyone, anything (on this) and dignify any of these ridiculous charges, he told the news agency in response to allegations that he influenced team selection. He stated that he is the president of the BCCI, and he performs the duties of the president of the BCCI. He added that For India, he has appeared in 424 international matches. Isn't it a good idea to remind people about it now and then?

Ganguly did not answer the detailed query sent by a local media regarding the subject.