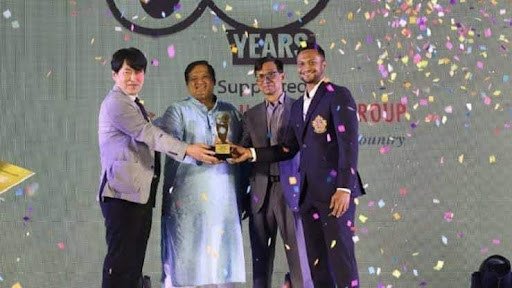 Many star athletes have been seen in the skies of Bangladesh over the ages. But if you had to choose one of the greatest athletes of all time, who would you choose? When searching for the answer to this question, several names will come to the fore. Among them are cricket, football and other sports stars. Now with that question mark removed, Shakib Al Hasan is Bangladesh's greatest sportsman of all time.

Shakib was awarded as the best sportsman of all time in a function organized at Sonargaon in the capital on the occasion of 60 years of the Bangladesh Sports Press Association (BSPA). However, the two names most mentioned along with Shakib in the race to be the greatest of all time are Kazi Salahuddin and Niaz Morshed. One of them is a footballer and another is a chess player.

On this day BSPA made a short list of 10 people as the best sportsmen of all time. They are - Cricketer Shakib Al Hasan, Footballer Kazi Mohammad Salahuddin, Chess player Niaz Morshed, Footballer Monem Munna, Boxer Musharraf Hossain, Cricketer Mashrafe Bin Murtaza, Shooter Asif Hossain Khan, Sprinter Shah Alam, Sataru Mosharraf Hossain Khan and Golfer Siddiqur Rahman.

But in the end, Shakib left everyone behind and earned the unique honor of being the greatest sportsman of all time. Zahid Ahsan Russell, State Minister for Youth and Sports of the People's Republic of Bangladesh, gave him this award. Bashundhara Kings president Imrul Hasan and AIPS Asia president Hee Dong Jung were present on the occasion. 10 sports journalists also received awards at the event.

Meanwhile, Shakib ranks this award of being the best sportsman of the country at the top of his achievements. According to him, this award is both an honor and a challenge. As this award will motivate him, the world's best all-rounder wants to repay this award. Shakib thanked the other sportsmen who competed with him and everyone who chose him.