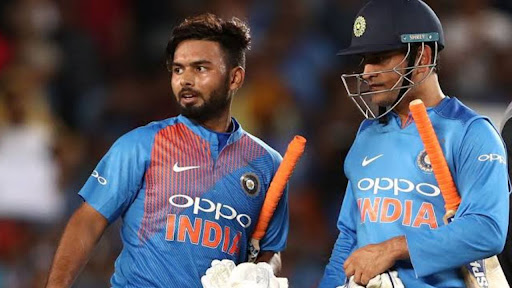 Indian cricket star Rishabh Pant is often in the headlines for his explosive batting in modern cricket He also talks about various events outside the field But this time India's wicket keeper batsman is in the headlines after getting seriously injured in a road accident and admitted to hospital. Since then, his personal life has become a matter of practice in the media. Pant was also seen at a Christmas party with former India captain Mahendra Singh Dhoni before the road accident.

Recently, Rishabh Pant scored a run with the bat in the Test series against Bangladesh. But he did not play in the ODI series of that tour. At that time, the team informed that he was not playing in the limited overs series due to fitness issues. Later, the selectors of the Indian Cricket Board (BCCI) did not keep Panth in the ODI and T20 teams against Sri Lanka.

After Panth's exclusion in limited overs cricket, the question arises, is India no longer thinking about him in the white ball game? Of course, the Indian wicketkeeper did not have a headache with that discussion - criticism. Rather, he is enjoying his free time. Before he was injured in a road accident, he was celebrating Christmas with his family. Former Indian captain Mahendra Singh Dhoni was also there.

Dhoni invited several friends and close people to the Christmas celebrations. Panth was among them. However, the two-time wicketkeeper did not open his mouth about celebrating Christmas together. Dhoni's wife Sakshi Dhoni has released a picture of them. When seen, Dhoni and Pant are standing side by side.

Dhoni and Pant have never played together in the Indian team. However, the relationship between the two is very good. On various occasions, the two have been seen enjoying various events together. It was once thought that Pant will represent India with gloves after Dhoni. But now that is not guaranteed. There are several potential wicket-keeper batsmen in the Indian team. One of which is Ishaan Kishan, Sanju Samson.

Recent form also speaks against Panth. His bat has not smiled in limited overs cricket for a long time. On the other hand, Kishan and Samson are in good form at the same time. A few days ago, Kishan scored a double century in the ODI against Bangladesh. That is why India was busy planning to move forward with the Kishans, excluding Panth.

But in the meantime, Panth was admitted to the hospital due to a road accident. According to the information given by the doctors, it may take 6 months to recover. After Panth's road accident, the question is coming back, will he be seen again for the national team? Only time will tell if Panth will be seen in the national team jersey again.