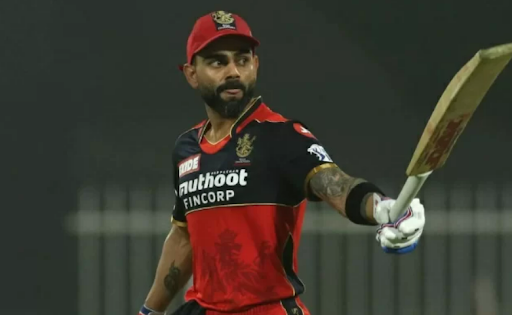 According to reports, the Royal Challengers Bangalore have yet to accept Virat Kohli's resignation as captain. Kohli, 33, confirmed his plan to stand down as the franchise's captain during the second half of the 2021 season, after leading the team since 2013 and being a part of it from the league's founding in 2008.

While the position left vacant by Kohli's departure, it appears that the RCB management has not yet officially acknowledged his resignation. That does not, however, imply that Kohli will resume his role as captain. On March 12, the high-profile team will announce its new captain. Furthermore, Kohli was one of three players retained by the franchise ahead of the IPL 2022 big auction, which ended last month, with Australian all-rounder Glenn Maxwell and bowler Mohammed Siraj.

Kohli's retention seemed a foregone conclusion considering his long affiliation with the franchise since he has indisputably been the club's face throughout the IPL, despite his inability to lead the team to a trophy. On the other hand, Kohli has stated unequivocally that despite relinquishing his leadership role, he intends to stay with the team, saying he can't imagine being in any other squad than RCB.

Kohli was seen in a video stating that he has spoken to the team before the second phase of the competition begins, to notify all the members that it was going to his last leg as a skipper. He added that he has spoken with the management about something that had been on his mind for a while, especially since he recently announced that he would be standing down from the T20 captaincy as well to handle his responsibility, which has been enormous for so many years.

He commented that he has made it obvious to the management that he cannot imagine being a part of any other squad than RCB, and he has been committed to them since day one. He intends to remain an RCB player till the end of the IPL season. However, he added that it has been a wonderful nine years of joy, frustration, happiness, and despair, and he wanted to thank all the members from the bottom of his heart for their unwavering support and unconditional belief in him.

After being signed by the franchise for INR 7 crore during the super auction, South African batsman Faf du Plessis is largely expected to take over as captain. RCB will play Punjab Kings on March 27 at DY Patil Stadium in Mumbai, as part of Group B alongside Chennai Super Kings, Sunrisers Hyderabad, Punjab Kings, and Gujarat Titans.