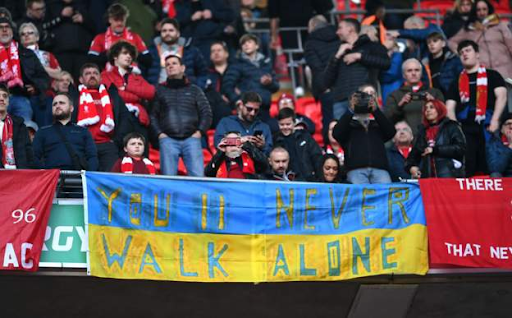 Liverpool's boss, Jurgen Klopp, has slammed Vladimir Putin to instigate a war with Ukraine and alter global peace dynamics.

The Reds won the Carabao Cup on Sunday after defeating Chelsea in a penalty shootout, but Klopp also thought about the war's consequences.

Jurgen Klopp, who is nearly 55 years old, said it is beyond understanding how one adult can put the entire world in such a situation, particularly the people of Ukraine. He is acquainted with a large number of Ukrainians as well as Russians. It's clear that this isn't a people's war; instead, it's a fight fought by one particularly evil man.

People must demonstrate their support for one another. They need minutes to think about things, as they always do in terrible times.

It's a tough one to bear. Former Klopp players are most likely now fighting in the war; he is unsure if they returned to their own country.

Concerns about what is happening in Ukraine are running high worldwide, which is reflected on football fields worldwide.

Although there has been a flood of support from the bleachers and off the field, it does not appear like this will make a significant difference.

On Monday, Ukrainian President Volodymyr Zelensky will meet with Russian President Vladimir Putin for peace negotiations, and the outcome will determine the war's outcome.

Jurgen Klopp, the manager of Liverpool, was correct in his judgement of what was going on as one big ego with a lot of blood on his hands.

On Sunday, Reds fans were in a festive mood, but happenings elsewhere were also on their minds.

Both sets of fans showed their support for Ukraine with placards and Ukrainian flags displayed in the stadium before the match versus Chelsea in the final at Wembley.