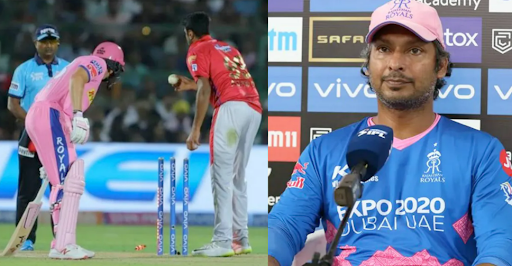 Considering their past in the Indian Premier League, Rajasthan Royals (RR) director of cricket operations Kumar Sangakkara believes Ravichandran Ashwin and Jos Buttler should play together in one unit when the IPL 2022 begins on March 26.

The upcoming IPL will be held entirely in Maharashtra, with 70 league stage matches spread over four sites in Mumbai and Pune: Wankhede Stadium, Brabourne Stadium, DY Patil Stadium, and MCA Stadium. The four playoff matches will be played at a later date.

The IPL 2022 tournament will include 12 doubleheaders, including two matches on the tournament's second day, March 27.

Sangakkara focused heavily on Ravichandran Ashwin and Jos Buttler's relationship, particularly after the 'Mankad' incident from IPL 2019, in which Ashwin, then the captain of the Punjab Kings, ran out Buttler in a match in Jaipur after warning him for wandering outside the crease before bowling a bowl at the non-stricker's end. Buttler continued to attempt to take advantage, so Ashwin ran him out, causing a massive uproar.

RR paid INR 5 crores for Ashwin, while Buttler, skipper Sanju Samson, and opener Yashasvi Jaiswal were retained ahead of the IPL 2022 auction. On a Clubhouse talk on 'Red Bull Cricket,' the club's Director of Cricket, Kumar Sangakkara, discussed the rivalry between the two teams.

Sangakkara stated that he felt the rivalry between Ashwin and Butter was great. It was part of the high-performance environment on the stage where they perform. And they dealt with it in their own unique ways. Sangakkara could see the reasons for the MCC rule changes, but it could also have been because of the type of events that shift people's opinions.

He commented that Buttler and Ashwin are both extremely clever and dedicated people who hold high morals. It's critical to be able to speak about it in that manner and cope with it.

Sangakkara went on to say that there is a difference between a "destructive" ego and an ego that permits one to be "confident" when it comes to the "ego" component. He explained that different factors fuel that ego: other people's perceptions of you, your own perceptions of yourself, but the bottom line is that there's a distinction between a destructive ego and one that enables you to be confident and have pleasant interactions with the players. The positive ones are the ones they hope to build.

On March 29, RR will play Sunrisers Hyderabad in their first encounter of the IPL 2022 at Pune.