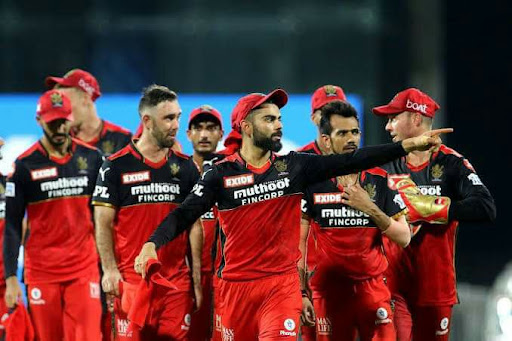 Despite playing three finals in the Indian Premier League (IPL), Royal Challengers Bangalore did not get a taste of the title. RCB has reached the play-off again overcoming various obstacles. Arriving at Kolkata, Virat Kohli wrote on Instagram, 'I have reached Kolkata.' The smile on his face shows how desperate the former RCB captain was to play in Eden.

Eden is the witness of Kohli's first and last international century. He also got his latest IPL century here. So Kohli also expressed his feelings in the team meeting before the match. According to RCB sources, Kohli asked not to give even an inch to everyone in the team. He is optimistic about attacking the opponent with all his might.

The main strength of Lucknow Super Giant is two openers. Lokesh Rahul and Quinton de Kock can make the difference between the teams in the matches. RCB is planning to send them back to the pavilion at the beginning. RCB batsmen are also researching Lucknow pacer Mohsin Khan. They are watching the video on their phones where they swing the new ball more.

However, Kohli and captain Faf du Plessis have a big responsibility in RCB's batting unit. The match-winning 73-run innings against the Gujarat Titans in the last match will give Kohli confidence in the play-offs. After that innings, he is mixing more closely with everyone in the team. Being a big star, the fans want more from him. If you can't meet that, mental pressure increases, that's normal. But now that pressure has eased.

Faf du Plessis was also in a very cheerful mood that day. After landing in Kolkata, he explained to many of the team that the spectators of Eden do not make a mistake in clapping even if the opposing team does well except for the home field players. Plessis got that experience while playing for Chennai Super Kings. Kohli also completed a practice exercise in Eden before the play-offs.