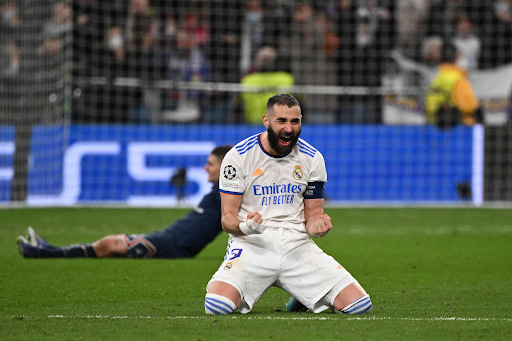 Real Madrid overcame Paris Saint-Germain (PSG) 3-1 at the Santiago Bernabeu, capping off one of the most spectacular comebacks in UEFA Champions League history. Karim Benzema scored a hat-trick.

Los Blancos won the Round of 16 matchups 3-2 on aggregate and advanced to the competition's quarterfinals, where they would compete for the 14th time to be proclaimed kings of the continent.

With a well-taken goal early in the first half, Kylian Mbappe broke the stalemate on the night, putting his side two goals ahead on aggregate. Mbappe, who scored in the last leg, again stepped out and made the world take note of his incredible talent by slotting past Thibaut Courtois after racing clear of the Real Madrid defence.

Real Madrid prove European descent thrilling comeback against PSG
PSG appeared to have an unassailable advantage at halftime, but Real Madrid came back spectacularly in the second half. The terrible moment Gianluigi Donnarumma had inside his box created an opportunity for Vinicius Jr, whose feed was finished off by Benzema from close range.

After restoring parity on the night, Benzema then went on to turn the tie around in two minutes, capping off a Champions League performance to remember. The Real Madrid captain tied the tie with a deflected attempt before completing his hat-trick with one of the most audacious goals of his career, leaving PSG shell-shocked and yearning for confidence.

Luka Modric's second-half effort was also spectacular, as the Croatian master rolled back the years with a magnificent exhibition in the park's centre.