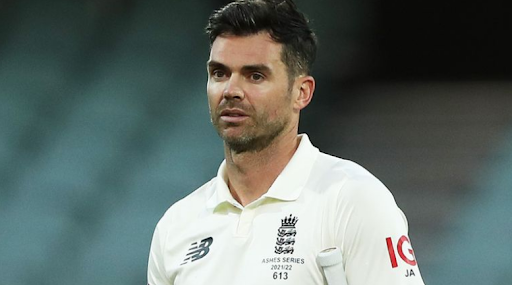 James Anderson is still perplexed by his absence from the England Test squad and claims he has received no communication from the England camp.

Following England's 4-0 Ashes defeat, the record wicket-taker and long-term opening partner Stuart Broad were left out of the West Indies series last month, with interim director of cricket Andrew Strauss stating it was a chance for the squad to develop.

In the aftermath of the decision, Broad stated that the duo, who had a combined total of 1,177 Test wickets, had only got a five-minute phone call from Strauss to explain the decision.

Anderson is getting ready to start the new season with Lancashire, but he still can't wrap his head around his England axe.

Anderson stated he has given up trying to make sense of it and just set it aside. He couldn't do anything about it because it was absolutely out of my hands. He needs to concentrate on what he can manage, which is bowling as well as he can. He added that first and foremost, he will be here for the next two months, attempting to take as many wickets as possible and seeing what happens from there.

The 39-year-old also mentioned that he was ranked in the top ten in the world, so he thinks he is doing a good job for the team. He believes he has a lot to give, not only on the field but also off it. Working with the other bowlers that are coming through has been a lot of fun.

He explained that everything is scrutinised after an Ashes defeat. There's a lot going on, including individuals losing their jobs and other things. He would have preferred a face-to-face meeting, but that isn't always possible in these instances. He remarked that he would like to have a longer conversation than 5-minute phone chat but that is not always possible.

Anderson commented that it's tough because no one has been appointed to those jobs yet; an interim director of cricket and interim head coach has been appointed. With things like that up in the air, he is expecting to get some response once those jobs are filled.

Anderson answered, "No," when asked if he had gotten any news from the England set-up since.