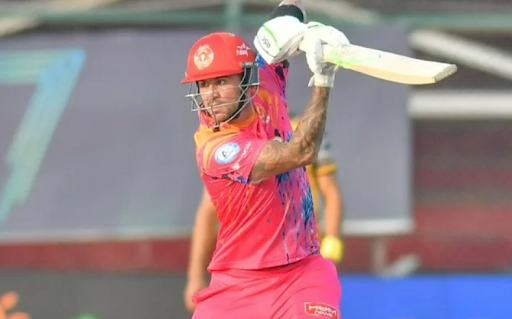 Alex Hales is making a comeback to the Islamabad United team. He is likely to feature in the PSL 2022 Eliminator that will take place on 24th February 2022 in Lahore. The Islamabad United team will clash with the Peshawar Zalmi.

It should be mentioned that Hales had previously left the Pakistan Super League (PSL) due to bio bubble exhaustion, but will now return for the Eliminator match against Peshawar Zalmi.

Teams can now add new players to their rosters and even include them in their starting XI on the day of their arrival, according to the regulation changes.

Alex Hales, on the other hand, would have to ensure that he passes the Covid-19 test once he arrives in Lahore. Hales will also be kept in a separate section in the team hotel and will not be permitted to enter the squad locker rooms.

In the ongoing PSL 2022, Alex Hales has been in excellent form. In seven innings, the right-handed batter has accumulated 255 runs. He has achieved a batting average of 42.50 and a strike rate of 156.44. In addition, he has two half-centuries in the competition.

Another change is that instead of being isolated for seven days, all asymptomatic players will now be isolated for only five days. This indicates that if the individuals test negative in the quick antigen test, they will be released from quarantine.

The revisions were proposed and unanimously agreed by the six franchises this afternoon, according to the PCB, and were passed through the Medical Advisory Panel before being introduced.

Several other players' unavailability and injury has impacted the performance of United. Shadab Khan, the captain, is gone for the season, as is Colin Munro. Zeeshan Zameer, their up-and-coming young talent, is also out due to injury.

In the 2022 Pakistan Super League, Islamabad United placed fourth in the points table and won four of their ten matches (PSL).