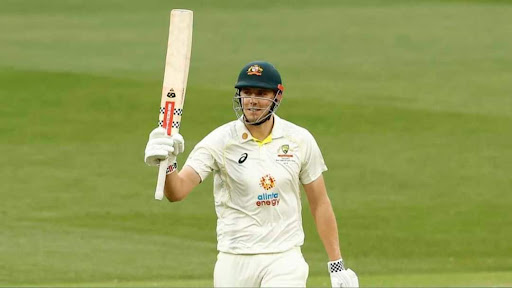 Australian all-rounder Cameron Green has been ruled out of the last Test against South Africa due to injury. He could not be with the team due to a finger injury. However, Green wants to fully recover before the series against India. In any case, this Auji cricketer is desperate to get fully healthy before the India series and take the field against them.

Australia is going to visit India in early February. Talking about his preparations against India, Green said, "I have heard from many people about the India tour. How tough the India tour is mentally, how tough the challenge is physically - I am preparing like that. The India tour is going to be very important for us. That's how I prepare myself for the challenges of the tour."

Greene performed brilliantly with the ball in the Boxing Day Test against South Africa. There he picked up five wickets. He also gave a half-century with the bat. But then dropped out of the team due to a finger injury. He injured his finger in a delivery from Anrikh Nakhiya. His index finger was broken. However, he will try his best to recover before the series against India. This Australian all-rounder is looking forward to playing this series against India.

He told Cricket Australia's website, "I had a problem with the injury. But I am trying to recover quickly. I want to be back in the team before the tour of India. I will try my best to recover before this important series. I don't want to miss the Test series against India. I want to play the series. I look forward to it."

Despite his injury, he scored a half-century with the bat. He was rested after the injury was assessed. Therefore, his team played the Test without him on the field. Green said, "It's a new experience. Australia are playing and I'm sitting outside, it's hard to think about it. It's the first time I'm out in a Test after my debut. It wasn't easy for me at all. I got the feeling of how strange it is to watch Australia's Test at home. "

Greene expressed disappointment at not being able to play for Australia in Tests. He said, "Being a member of the Australian team is a matter of great pride. I am very proud to be a part of the dressing room. It was a really great experience. That's why I am really disappointed not to be able to play the Sydney Test."

Green also said about his injury, "After the injury, I didn't want to show the pain. I wanted to be normal. I don't have a new guard to play. I walk a few steps and see the crease. But then I realized that the finger bone is dislocated. Yes, I was worried, but it was a game. part".

It is to be noted that the battle between Mumbai Indians and Delhi Capitals started over him in the IPL auction. In the end, Mumbai Indians bought this Australian all-rounder for 17.5 million rupees.