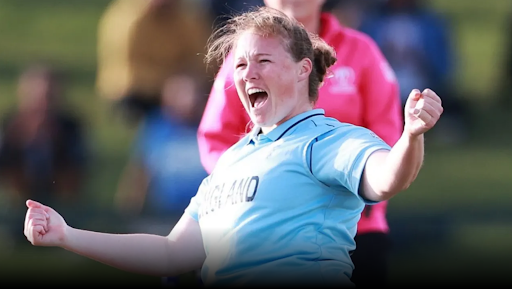 Anya Shrubsole has announced her retirement from international cricket, ending a 14-year career at the highest level.

Shrubsole was given an MBE for bowling England to a remarkable and thrilling victory in the 2017 World Cup final against India at Lord's with a world-record 6 for 46. She has won the Women's World Cup two times and the Ashes twice.

She began her domestic career with Somerset and went on to play 173 matches for her country in all formats, taking 227 wickets. The 30-year-old cricketer is England's current top T20I wicket-taker and is fourth on the ODI wicket-takers list.

Shrubsole confirmed she will carry on playing in the Rachael Heyhoe Flint Trophy, Charlotte Edwards Cup, and the Hundred.

She stated that she considers herself extremely honored to have had the opportunity to represent my country for the past 14 years. It has been a privilege to be a part of women's cricket at such a pivotal period in its development, but it has become evident that it is advancing at a pace that she cannot keep up with, and it is time for her to move aside.

Shrubsole commented that never in her wildest fantasies did she see herself being able to play for England for such a long time; she would have been content with just one match. There have been many ups and downs along the way, but winning the ICC Women's World Cup at Lord's in 2017 was well worth it.

She remarked that there have been so many people who have helped her along the way. She wants to thank them all for their efforts, but she would not have done it without her family's continuous support. They've been by her side the entire time, and she couldn't have accomplished it without them.

Shrubsole was praised by Clare Connor, the ECB's managing director of women's cricket, as the most fantastic servant to English cricket, and to women's cricket particularly. She said that Shrubsole is as passionate about the sport as anyone she has ever encountered, and they look forward to keeping her knowledge and enthusiasm as she moves on in her career.