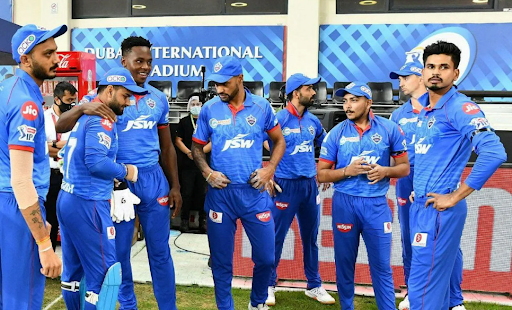 The Delhi Capitals(DC) fought off a middle-order wobble to defeat Mumbai Indians in the first game of the ongoing IPL. Axar Patel (38 off 17 balls) and Lalit Yadav (48 off 38 balls) batted brilliantly in a counter-attacking stand. This duo's brilliant effort overcame Ishan Kishan's 81.

Delhi has a strong speed attack, but it wasn't quite up to par today. Shardul Thakur's and Kamlesh Nagarkoti's speed was beaten to a pulp. Khaleel Ahmed bowled well, taking two wickets. Axar Patel produced an unexpected performance as well, but they were fortunate to have Kuldeep Yadav on their side. He took three key wickets and is the reason Delhi isn't chasing a total of more than 200. Delhi face a difficult assignment without its famous international batters, but they have enough domestic quality in their ranks to chase it down.

Mumbai's skipper Rohit Sharma and Ishan Kishan got the team off to a flying start. Mumbai appeared to be on track to score more than 200 runs at one stage, but wickets at regular intervals simply slowed them down. Kishan, on the other hand, stayed until the very end and finished with a massive score of 81 runs. He might have gotten a lot more if he had encountered more deliveries. With no dew factor in the day match, Mumbai will be confident in their ability to defend this total with their current bowling attack.

Mumbai have scored 59 runs in the final five overs and have amassed a total of 177 runs because of Ishan Kishan's excellent effort. In general, it's a decent total, but on this surface, it's probably only a par score.

The fact that Mumbai Indians have five titles and Delhi Capitals have none will mean little when the heavyweights, both of whom have several match-winners, face off in a fresh IPL match on Sunday.

Mumbai's core of players, including captain Rohit Sharma, Ishan Kishan, Kieron Pollard, and pace spearhead Jasprit Bumrah, have all been retained. These four will play a key position against DC at the Cricket Club of India (CCI), as well as clashing with other squads during the high-profile league.

While Rohit Sharma's leadership talents and tactical ability have been well documented, how Rishabh Pant performs as captain will be closely observed, given the need to discover future leaders for the country.