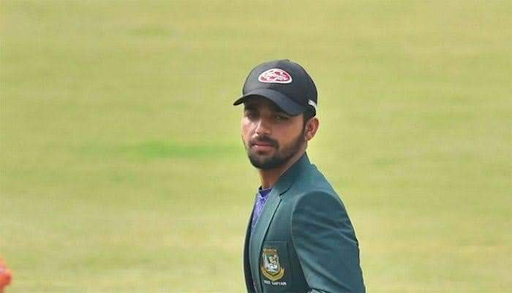 In the last 15 innings, he was able to fifty runs in just one Test. Mominul Haque, the white-jersey captain of the Bangladesh national team, played a great inning of 88 runs, thanks to the historic Test victory against the Kiwis at Mount Manganui earlier this year. Since then, he has been suffering from one batting disaster after another. Mominul failed to score despite getting a batting assist wicket against the Lankans on home soil. He has to struggle to score double digits. In such a situation, questions have been raised about his captaincy.

Bangladesh Cricket Board President Nazmul Hasan Papon sat for a discussion with the Test captain after the home defeat against Sri Lanka. Papon watched the IPL final at the invitation of BCCI. The board will decide on the captain as soon as Papon, who is in India, returns to the country. The Chairman of the Cricket Operations Committee of the BCB Jalal Yunus said, ''The board president sat with Mominul. There is more to talk about. He says it is not possible at this time as he is out of the country. He will sit after coming. ''

Team director Khaled Mahmud Sujon has said that the team needs his batting more than Mominul's leadership in the Tests. However, Jalal Yunus said, ''The board will also talk about his leadership in the future. When he is not able to run in batting, he realizes that as a captain he will talk to or advise someone else, maybe in a place of inferiority (suffering)… maybe he is having a little problem. He may have a complication since he cannot run on his own. When he can't get out of this complexity, the pressure will get heavier. It can also have an effect on the batting.''

He added that he reckons maybe Mominul can decide what is best for him. They have to talk about it with the management, they have to sit down with it. When the president comes, they will talk more details about the matter.