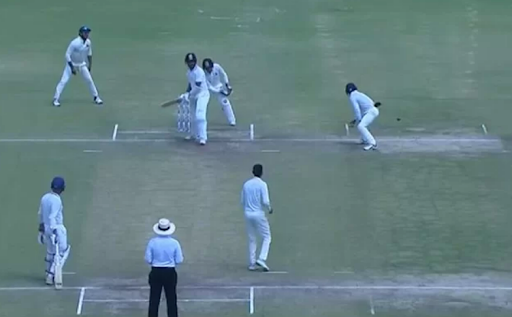 The Board of Control for Cricket in India (BCCI) is aiming to phase out bio-bubble life for domestic matches, according to recent developments. Professional cricketers have had to confine themselves to a certain zone since the COVID-19 virus was discovered, owing to safety concerns during competitions. Before joining the team's bubble, one must also go through a quarantine phase.

Because several players have complained of exhaustion as a result, the BCCI has decided to test the waters with two home tournaments this month. On April 18, the Under-19 Cooch Behar Trophy knockouts and the senior women's T20 trophy are set to begin. According to a source, teams have been advised that they would not be subjected to quarantine when they arrive in the tournament host cities.

This will be the first time since the COVID era that professional cricket will be played in India without bio-bubble regulations. However, RT-PCR will be performed on a regular basis to assure the safety of the participants. Teams can arrive to their camps three days ahead to the competition (April 15) and begin training the next day, according to the Indian cricket board's instructions.

On the other hand, players are reminded to follow protocols strictly and to behave in a COVID-appropriate manner. While each team will be assigned to a specific area of the hotel, players are not encouraged to interact with anybody other than other tournament participants.

According to a representative from BCCI, the third wave was still on the wane when the IPL schedule was drafted. With a multi-city competition, the board didn't want to take any chances. There was a lot on the line. These two home events could serve as a useful barometer of where they stand in terms of fighting the virus.

It has been speculated that it is possible that the three-team Women's T20 Challenge during the IPL will let the players relax their bubbles. Meanwhile, it has been reported that the International Cricket Council (ICC) is considering doing away with the bubble life, and that a discussion about it could take place at the board meeting this week.